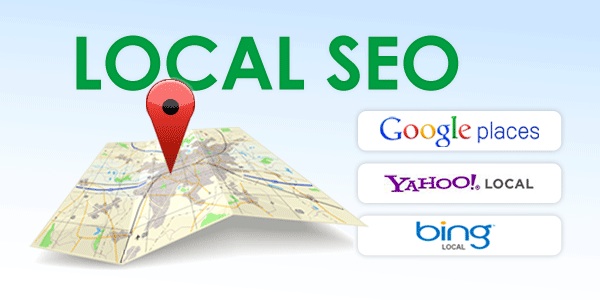 If you are struggling to get your brick and mortar business listed at the top of the search engines, local SEO, also known as local listing, is your way. You need to contact a local SEO company with good reputation in the field. They will analyse your present situation, the competition and your target and then come up with a detailed plan to get you there. They will devise and implement different strategies to increase the visibility of the website. This way your search engine ranking will increase and also traffic and revenue will increase subsequently. Let us check some of those common strategies the SEO companies use to promote the business.
Local Listing: Local SEO takes help of local listing mainly. The sites they use are online yellow pages, Bing, yahoo and Google. These websites provide local data for geographically specific regions thus increasing the impact on the local search. By listing on these sites, the local ranking of any site can easily increase. When someone searches for any term similar to your offering, from your area, the search engine will fetch the data from these sites and list that on top of the SERP.
As the local visibility increases, more and more customers from the local area starts visiting the shop and the website. That way your brand is well established. A good company will create links only on those sites which are favored by Google.
Back Linking: local SEO also involves creating backlinks from other reputed websites to your website. The good search engine optimization company will consider the impacts of the latest Google updates and will create back links only from high quality and relevant websites. As Google might penalize you for creating back links from any website, especially link exchanges and low quality spammy websites, it is very important that the back links come only from relevant websites. The link speed is something which is also considered by these companies. If suddenly lots of backlinks are created, the search engine company gets suspicious of something spammy is going on.  That is why it is advised to build links slowly and systematically. There are other tactics which are employed by the SEO companies like social bookmarking, article submission, directory submission and others. These are known as off-page work, combined. All these come together to give the website a much better ranking.
Social Media Promotion: social media optimization can work wonderfully well to drive traffic to any site. The fun fact about social media promotion is that the traffic from this channel isn't dependent on the ranking of the website. The profile of the company is built on the popular social networking websites. Then suitable posts are created and shared in these profiles which can draw visitors to the website. Sharing anything on the social networking is easy, you just need to hit the Share or Like button. Google, among other search engines, love to collect data from the social networking websites. That way a tiny trickle of organic visitor are also coming to the website from these social media profiles. The SEO companies will also create attractive video and multimedia contents for these social channels and promote those in every to make those go viral.
Social media marketing means exploiting every facility these sites offer to the hilt. One can also go for paid campaigns in social media marketing. For the initial days, it is best to concentrate on a few selected social media sites, like Facebook, Twitter and Google Plus.