People desperately kept on waiting for Apple iPhone 7 and 7 plus as they expected something unique. As both mobiles are available now, there are mixed comments regarding the overall acceptance of these two flagships. Some people think that the updates that Apple ventured to add in its iPhone 7 are merely incremental and are nothing more than the slight modification of predecessor Apple phones.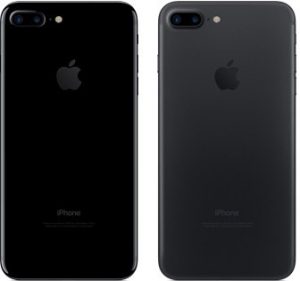 While other more optimistic and more appreciative of Apple think that the addition of fast processor, better camera – dual rear camera in case of iPhone 7 Plus – and bigger battery are things that have transformed Apple mobiles in something new. While both positive and negative views are prevalent among people ignited by critics, therefore, it is very difficult for people to decide whether to buy iPhone 7 or not.
In view of this perception and to help the people to understand fully what are the new features of Apple and what are slight modification of the previous functions, this article attempts to educate the reader about the pros and cons of Apple mobile and consequently by presenting its objective critical analysis will help reader to decide whether to buy iPhone or not.
No Major Difference in Design
It is undeniable – even by those critics who think that Apple has introduced quite new features – that Apple's iPhone 7 and 7 plus has the same design as that of their predecessor – iPhone 6S and 6S plus. For those people whose primary concern is aesthetic beauty might not prefer the iPhone 7 because it doesn't offer anything new, like a total distraction from the old design and the creation of some amazing design that people have never seen before.
Although Apple has introduced little modifications like there isn't any 3.5mm headphone jack – instead Apple introduced wireless headphones – there are some modifications in the stereo speakers at the bottom, but the overall design is the same.
Almost Same Display as iPhone 6S
One distinction of Apple mobiles is that they offer Retina HD Display and this feature is even more prominent in the latest model iPhone 7. But this is not something that is entirely new because it is the same feature that was present in the previous generations – iPhone 6S and 6S plus.
Apple claims that the new display in iPhone 7 is different because it offers wide color gamut while its previous models have RGBs displays and there is a fine distinction between two.
No Major Improvements in Battery
Apple claims that its new models have the longest battery ever which means that the new mobiles should give considerably more hours of working as compared to the previous models. But, when practically judged, there isn't any outstanding improvement in the battery. The new models offer 1 – 2 hours of extra battery timing – 1 hour in case of iPhone 7 plus and 2 hours in case of iPhone 7 – than their predecessors iPhone 6S and 6S plus.
No Headphone Jack
Apple has finally removed its 3.55 jack and has gotten rid of the aesthetic flaw that the jack pronounced. But still instead of appreciating this new modification, people are confused whether or not they should accept this change, and they have their own reasons.
If they buy iPhone 7, they won't be able to use their existing headphones until and unless they use the lightning adapters. Even though Apple provides adapters and connectors with the new mobiles, the fact that you will have to use these adapters whenever you want to use your headphone has somehow created ambiguous feelings among users.
Ram
One thing that most people keep in mind while purchasing any mobile is that how fast can this mobile perform the required functions. Depending on the criteria of tasks that any user wants to perform on its mobile, he chooses a mobile that is perfectly suitable for his activities in terms of speed. Apple claimed that its new mobile iPhone 7 is better in Ram than its predecessors but it is questionable.
A reputed magazine Forbes recently published an article in which it revealed that iPhone 7 has a 2GB ram which is the same as in iPhone 6S. Taking this point into consideration one is forced to conclude that there isn't any speed modification in Apple's new mobiles. To worsen the case, Apple always keeps the capacity of its battery and the ram hidden and secret; urging many people to believe that there is something fishy.
Jet Black Variant not Available in 32GB
Apple introduced a new black color in its latest models iPhone 7 and 7 plus, which is shiny like a mirror and attracts plenty of people. As people are attracted towards it and are willing to buy it, they only realize then that if they want to buy this color, they will have to spare some more money because this color isn't available in less than 128GB memory.
Many critics also believe that it is a selling strategy; introducing something really flashy and when people so desperately want to buy it only then they come to know that the new color has high prices. Apple could have introduced 32GB jet black variant but it didn't and it has some implicit reasons. If you want to customize the outer appearance of your mobile by colorful and reliable cases, you can explore many such things on Groupon available at reduced prices.
Better Processor
In terms of processor, Apple has really built a giant which is much more efficient than its predecessors. The new processor has 64 bit A10 Fusion Chipset. It is designed by Apple and has quad-core CPU. It has two high-performance cores and two energy efficient cores which provide maximum battery life.
Another interesting modification is the addition of hexacore GPU with A10, and this new GPU is 50% faster than the GPU in A9 embodied in previous generation iPhone 6.
More Internal Storage
One paramount reason why people abandoned Apple phones and instead preferred other latest mobiles by Samsung and other reputed companies is that Apple doesn't provide an external storage while other companies offer considerable external and internal storage. The storage that Apple offered in its previous mobiles distracted most people because they didn't think that the storage was sufficient for them.
In its latest models, Apple provides maximum internal storage, up to 56 GB, attracting those people again whose paramount concern is storage capacity.
Wireless AirPods
One interesting thing that Apple introduced lately is the wireless AirPods. The Apple's latest model iPhone 7 is compatible with these latest AirPods. These pods are powered by W1 chip which is designed by Apple and these AirPods give you direct access to the digital assistant Siri only by a tap on them.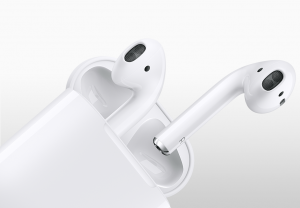 Many features can be controlled by double tap gestures like controlling volume and changing track. The other interesting thing is that these AirPods give you 5 hours playback once fully charged.
New Home Button
For the first time in history since Apple started creating mobiles, a change can be seen in Apple's traditional and iconic button. Unlike the home button in Apple's previous models which you could press, the new models feature a "Taptic engine" which is force touch sensitive. When you press the new home button, it has the same response as that generated by the 3D touch.
Cameras
The cameras in Apple's new mobiles are still 12-megapixel modules but there is considerable improvement – a significant one in iPhone 7 which have 2 12MP cameras.
The previous cameras had also 12MP modules but the cameras in iPhone 7 and 7 plus have Optical Image Stabilization (OIS). IPhone 7 plus' camera can make optical zoom up to 2 times. Both iPhone 7 and 7 plus have 7MP HD front cameras.
Stereo Speakers
For the first time, Apple introduced stereo speakers which offer you a marvelous experience. If you love to watch movies on your phone or if you are a big fan of playing games on your mobile, then these stereo speakers will certainly give you some distinguished experience. One speaker is present on the top of the screen and the other is on the bottom collectively making an aversive audio experience.